Design

Manufacturing

Erection on site

Maintenance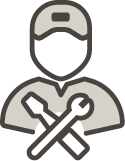 Bulk goods handling and processing
CERES Agro-industrie (Durand Manutention, Sogefa) is one of the three divisions of CERES Group, ETI specializing in bulk handling and processing equipment in the agro-industry. CERES Environnement (Ar-val) specializes in waste recovery, CERES Services (CERES Montage) handles industrial maintenance.
CERES Group combines the skills of 200 employees in 4 companies, and supports its industrial capacity at 3 production sites, with 25,000 m2 of workshops and 2,000 m2 of offices.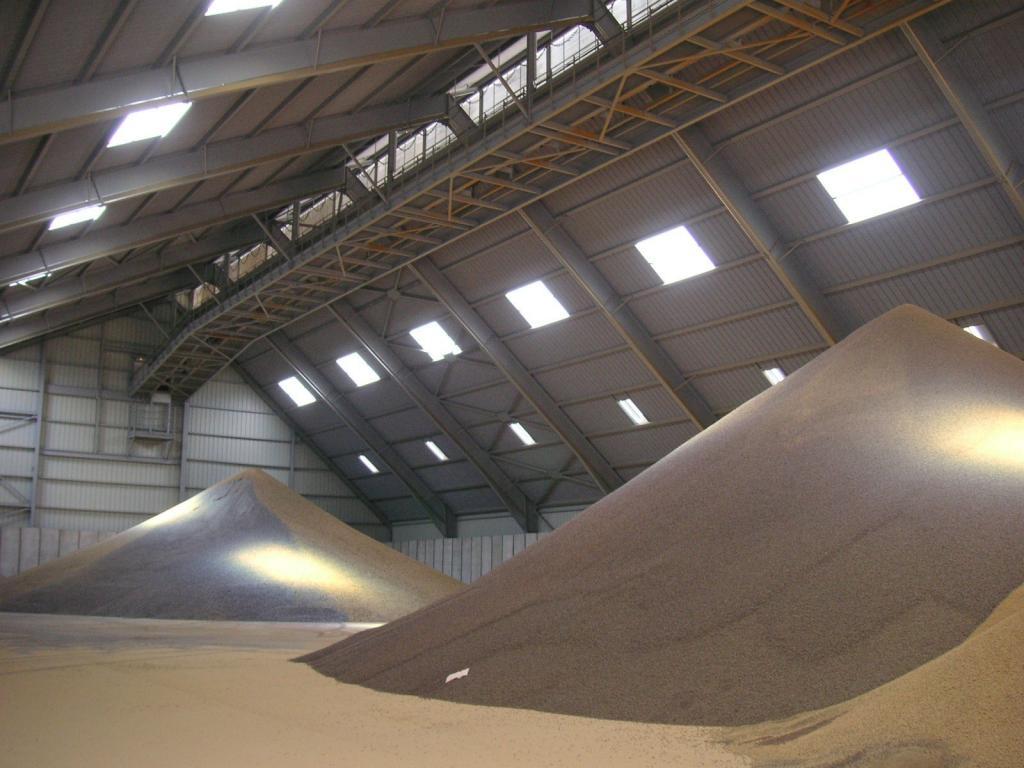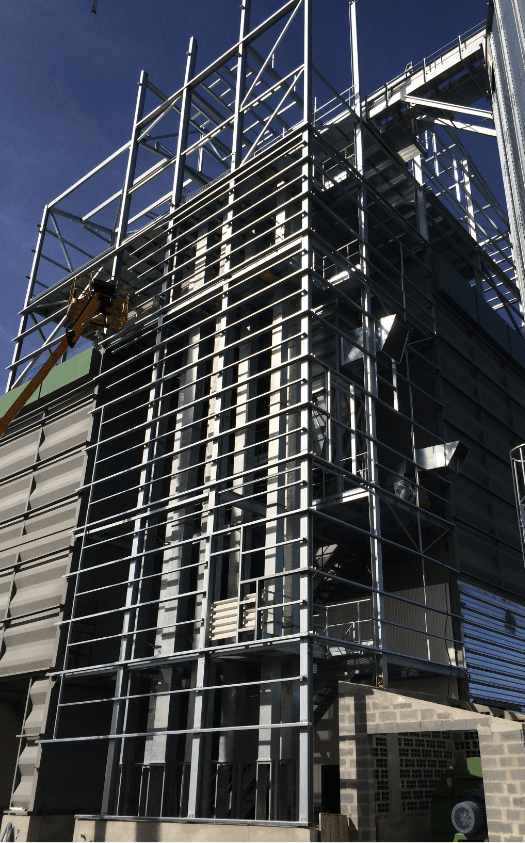 CERES Agro-industrie designs, manufactures, installs and maintains equipment for handling and bulk processing (bucket elevators, chain conveyors, belt conveyors, bag filters, …).
The division was formed through mergers and acquisitions to pool skills, develop a presence in the market, be able to work on local and large-scale projects, and present the widest possible service offering.
… because our know-how:
Has been built over a century, giving us the in-depth experience to meet the challenges of today's market.
Our 250 employees operate in France and abroad, on projects from design to maintenance.
Allows us to operate on all types of handling and storage units
Covers a wide range of equipment: hoppers, belt conveyors, chain conveyors, bucket elevators, cleaning equipment, ventilation equipment… (see specific information sheets)
Our experience is also expressed in our capacity to adapt to your needs, providing you with simple and efficient equipment or specific complex installations.
Our passion: Sow efficiency to reap trust!
The desire that drives us:
To be a real partner in the management of your facilities, building together the right solutions specific to your needs, thanks to our experience, know-how and our caring customer approach.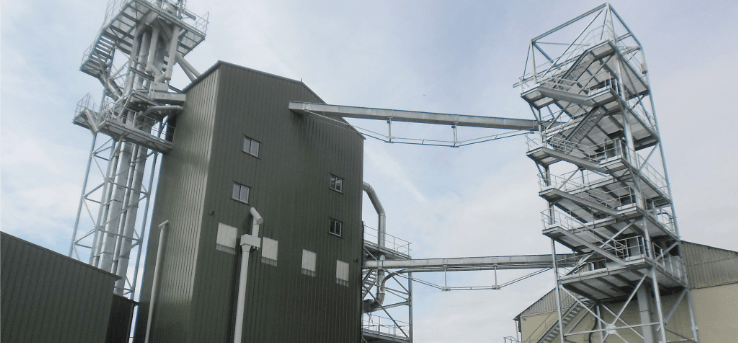 Our added value:
Easy-to-use and robust machines Reliability means savings over the long term
Proven equipment, but also the ability to manage specific problems: organic silos, seeds, high added value products, etc.
A wide range of equipment, managing the entire product process from collection to export.
A technical sales team at your service, who aim to provide the solutions best fitted to your needs.
A Design Office with the skills to model your projects and anticipate appropriate configurations using high-performance 3D design and specific dimensioning tools,
Workshops equipped with the latest advanced technological processes: fibre laser cutting, press brake with grinding and laser angle control, welding robots, …
Coordinated in-house technical resources to take into account your constraints and manage projects from A to Z.
Teams of operational fitters, trained in our equipment and current standards (appropriate tools, qualified in ATEX explosion risk and zoning protection, N1 & N2 chemical risks), who adapt to on site customer procedures.
Do you have technical questions, a need for expertise or support in the development of your projects …?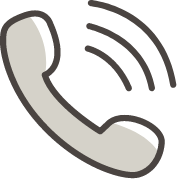 We are committed to not just being an equipment supplier, but rather a partner for the handling, processes and promotion of your products, in order to provide you with sustainable and adapted solutions, facilitating the management of your installations, allowing you to focus on your core business.