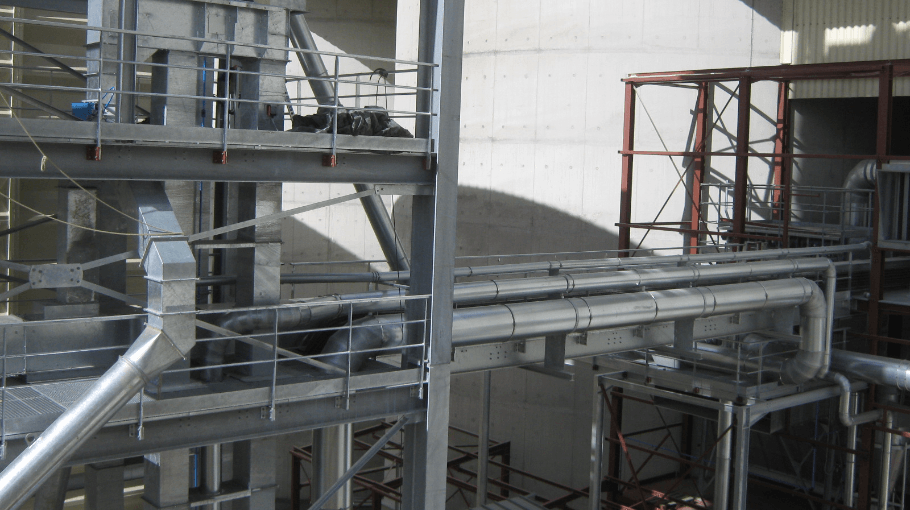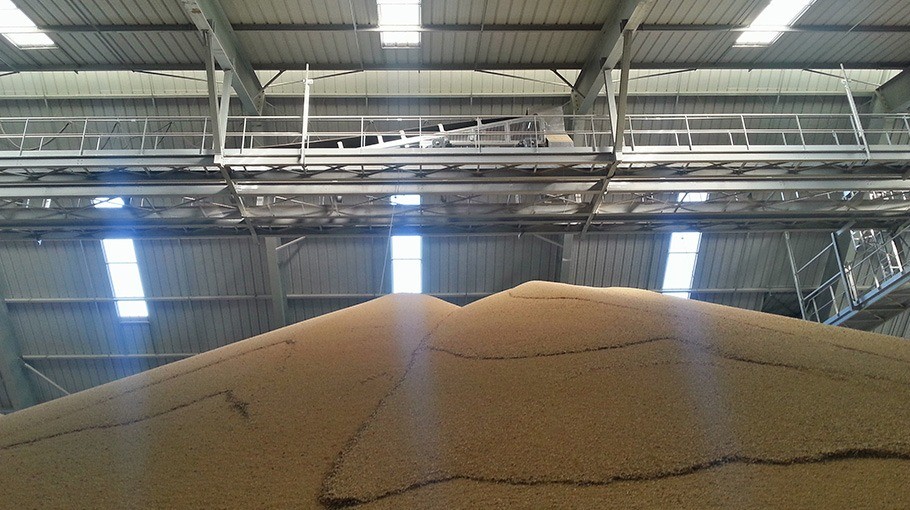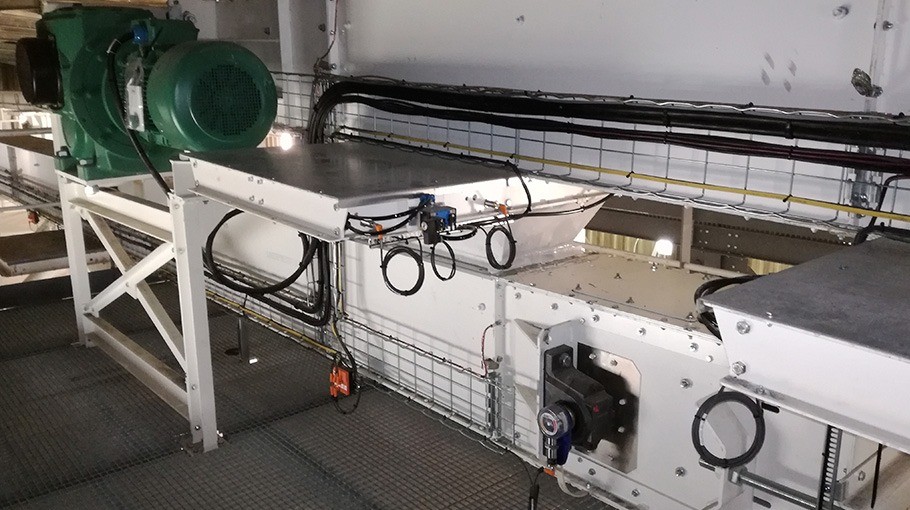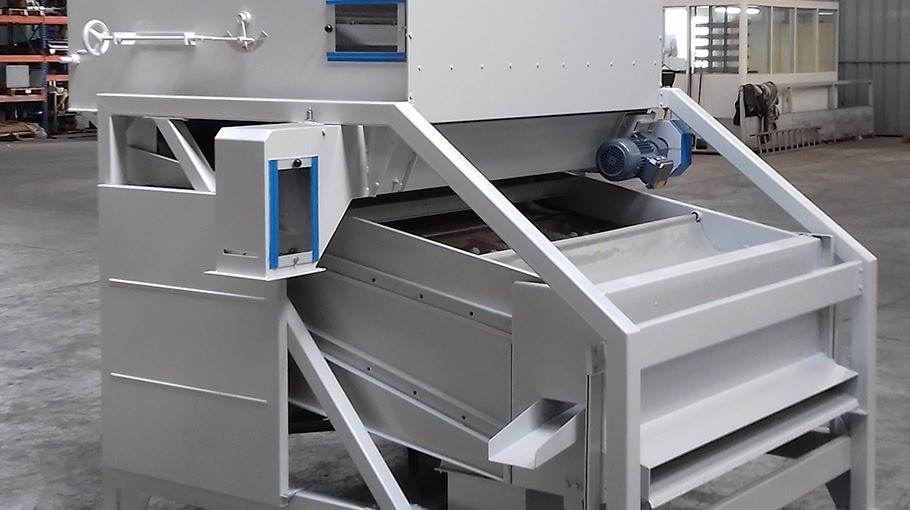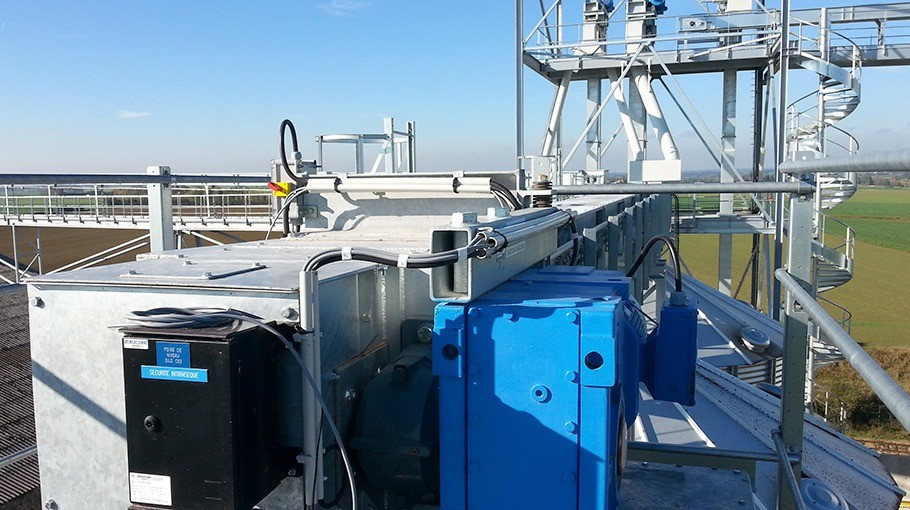 Cereals Handling
CERES Agro-industrie offers grain handling solutions for all types of storage: vertical or horizontal silos, metallic sheet pile or round silos, flat-bottomed concrete silos, sloping or conical silos, etc.
Agro-industrie
Range

CERES Agro-industrie offers a range of equipment to manage the handling and processing of your bulk products efficiently.
Reception
CERES Group designs bulk reception solutions for trucks, railcars, ships, above ground…
Cleaning / Calibration
We offer a wide range of grain cleaning equipment: Dust collectors, Flat and Rotary lump breakers, Separator Cleaners. We integrate into installations a wide range of devices from external manufacturers. Rotary Calibrator Cleaner, Densimeter Table, Optical Sorter, Stonecutter, Barley Calibrator.
Ventilation / Grain preservation
CERES Groupe determines the most suitable solutions for grain preservation by conventional ventilation or refrigeration, whether in flat-bottomed buildings, conical-bottomed hoppers, round cells or concrete cells. We manufacture ventilation ducts, machinery gratings and circular ducts.
Dust removal
CERES Agro-industrie designs and installs complete dust extraction networks and offers a range of manufactured bag filters from 56 to 582m².
– Dust removal from bulk reception or shipping areas
– Connection to cleaning and handling equipment
– Integration of built-in filters on handling or storage hoppers and cyclofilters
– Dust extraction and handling
– Erection of a centralized cleaning unit.
Loading / Shipping
We design and assemble loading systems for the shipment of bulk goods, whether by road, rail, water or ship.
Our range of services

Beyond the design and erection on site of facilities, we have developed value added services for our customers…
Commissioning installations
Our teams of fitters (via CERES Services/CERES Montage, a dedicated section of CERES Group) will accompany you until the start of production (including the test phase), on equipment they know intimately.
Metalwork
Because our customers sometimes require small specific work on the sidelines of a project or in the operation of their sites, we produce standard or custom mechanical parts, sheet metal work and effect repairs.
After-sale service – Spare parts
Our After-Sales & Spare Parts team is at your disposal for any replacements and modifications necessary for the operation of your sites. Our accumulated experience and technical know-how enable us quickly to provide you with the parts required.
Preventive and mechanical maintenance, provision of control room teams
The proper management of a machine park requires planned anticipated maintenance. This is why CERES Services/CERES Montage has 30 teams complete with vehicles and equipment, qualified in ATEX explosion risk and zoning protection, in N1 & N2 chemical risks. These teams can be mobilized on a temporary basis – per campaign or year – or simply as a fixed-price service.
Outsourcing maintenance to teams with expertise on your equipment and production sites is generally a good economic choice, as it reduces the number of breakdowns. This is why we strongly advocate this solution.
Our teams intervene in full compliance with the procedures on your industrial sites (management of regulatory and control documentation), working with teams in place and their expectations in terms of discretion, adaptability, consideration of the environment, and quite simply professionalism.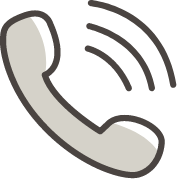 Our sales representatives are at your disposal to present the offers which meet your needs.